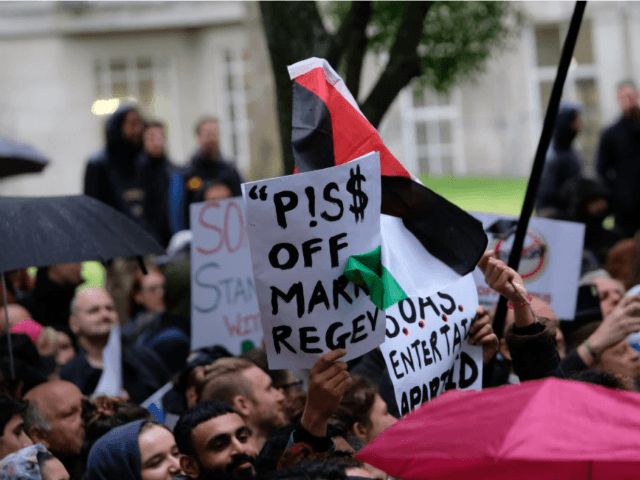 Israel is fighting back against the Boycott, Divestment and Sanctions (BDS) movement by banning 20 groups that involved with the movement.
In March previous year Israel's parliament passed a law barring entry into the country for those supporting a boycott of Israel.
Amnesty did not appear on Sunday's list.
"We have shifted from defense to offense", Gilad Erdan, Strategic Affairs Minister, said. "The creation of this list is another step in our struggle against the incitement and lies of the boycott organizations".
Israel on Sunday banned representatives of 20 NGOs working in the country from its territory due to their support for a campaign opposed to the occupation of Palestine. The movement has urged businesses, artists and universities to sever ties with Israel and it includes thousands of volunteers around the world.
Nvidia partners with Uber, Volkswagen in self-driving technology
Nvidia has collaborated with Uber Technologies and Volkswagen to make further gains in the autonomous vehicles segment. One of the first vehicles that will benefit is the company's slick revamped bus, the I.D.
"But I am also heartened by this indicator of the BDS movement's growing strength, and hope that it will bring the day closer when just as I go to visit my friends and family in Israel, so will Palestinian friends and colleagues be able to return home". "Minister Erdan has made a decision to ban Jewish activists who oppose the occupation, although they are entitled to Israeli citizenship by the discriminatory law of return". A spokesman for Erdan did not respond to requests for clarification. The nongovernmental organizations (NGOs) in the latest list come from Europe, the United States, Chile, and South Africa. They were chosen because they are the main ones who "operate consistently and continuously" against Israel, according to Erdan's office.
Israel's blacklist includes: the France-Palestine Solidarity Association, the British War on Want, BDS France and Italy, the European Coordination of Committees and Associations for Palestine, the Friends of Al-Aqsa, the Ireland Palestine Solidarity Campaign, the American Friends Service Committee, the American Muslims for Palestine, the Jewish Voice for Peace, the Code Pink and the National Students for Justice in Palestine.
Rebecca Vilkomerson, the executive director of Jewish Voice for Peace, criticised the publication of the list, saying it was "disconcerting but not surprising given the further erosion of democratic norms and rising anxiety about the power of BDS as a tool to demand freedom".
However, a spokesperson for the Labour leader revealed last month that Corbyn does not support the BDS movement.
South African, French, Italian and Chilean branches of the Boycott, Divestment and Sanctions movement (BDS) also featured on the blacklist.