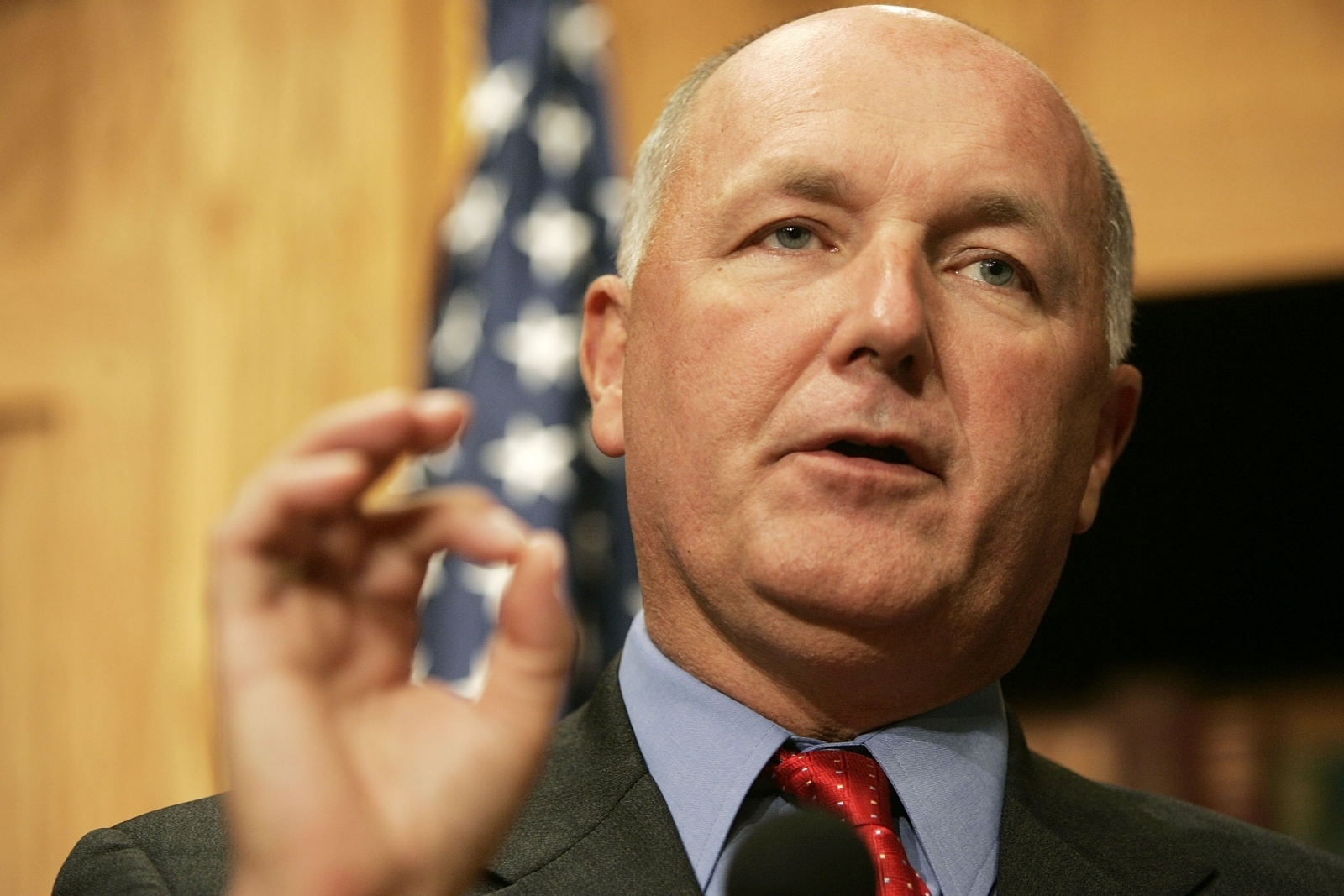 Hoekstra warned of a "stealth jihad" taking place in the United States and Europe, and claimed that the Netherlands, his native country, was in a state of "chaos" due to the migration of Muslims. We would call it fake news.
After watching the clip, Hoekstra clarified and said, he didn't call his statements "fake news".
Hoekstra responds: "I didn't say that. I didn't use the words today", Hoekstra said. "Chaos in the Netherlands, there are cars being burnt, there are politicians that are being burnt ... and yes there are no-go zones in the Netherlands". "I don't think I did".
The new United States ambassador to the Netherlands lied twice to a Dutch news crew about 2015 comments he made saying the country was in chaos because of Muslims.
Dutch Prime Minister Mark Rutte refused to comment about the video - which was widely distributed online - to Nieuwsuur.
Hoekstra will take up his position in January.
Iced Tea Company's Stock Soars 500% After Name Change
The Long Island Iced Tea Corporation is known for its bottled beverages that, despite the company's name, contain no alcohol. This morning the stock rose as high as $9.23, which are levels the company hasn't seen since 2016.
Zwart's report on NOS' Nieuwsuur program then plays the specific portion of Ambassador Hoekstra's 2015 comments.
Despite the insistence of figures like Gaffney, the idea that there are "no-go zones" in Europe where authorities fear to go because of the encroachment of "Sharia law" has been roundly debunked. It's really tragic when it reaches that level - when conspiracy theories are accepted and promoted at such a high level and not just on some hate site on the Internet. Hoekstra, a former Republican congressman and chair of the House Intelligence Committee, was sworn in as ambassador earlier this month.
Some Dutch citizens have reportedly raised concerns about Hoekstra's 2015 remarks at the David Horowitz Freedom Center conference.
The State Department told CNN they had no comment to make on whether Ambassador Hoekstra stands by his 2015 comments in addition to the exchange with Zwart.
In a video that's making the rounds, Hoekstra, a longtime U.S. Representative for Michigan's 2nd congressional district, is asked by a Dutch journalist about a statement he had previously made about "no go zones" in the area.