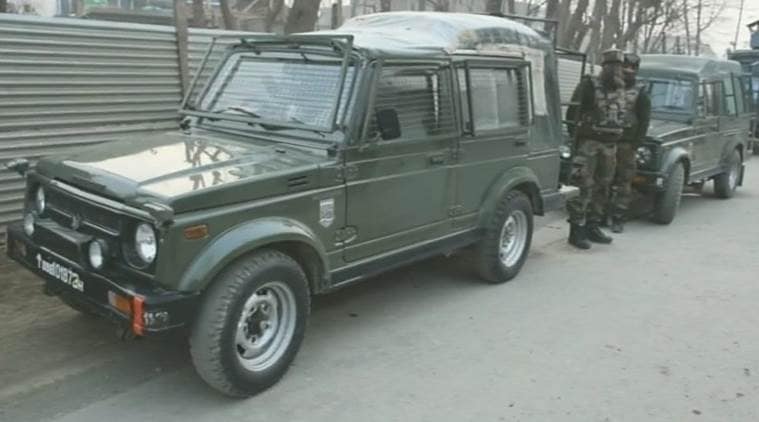 The 47-year-old Noor Mohammad Tantray, a top Jaish-e-Mohammed (JeM) terrorist, was killed in an encounter in South Kashmir's Pulwama on Tuesday morning.
Two of his accomplices, believed to be foreign terrorists, managed to escape under the cover of darkness when the encounter broke out at Samboora village in Pulwama district in South Kashmir, they said, adding that the two would be tracked down soon. The Jaish, which was left crippled in 2014 by the security forces, saw a revival this year because of Tantray, said a police official.
"'When a search party went near the suspect's house, hiding militants opened indiscriminate fire and security forces returned the fire", the police spokesperson said. He was only three feet tall and had rejoined militancy after jumping parole.
Muneer Khan, the Chief of Kashmir Police said, "He identified targets and planned the attacks". There was input about presence of 2/3 militants near NHW planning to attack convoy.
This information was developed further and it was in this course that we came to know of the presence of a most wanted JeM militant, who was the mastermind of nearly all attacks carried out by JeM, was hiding in Samboora.
Kentucky woman killed, husband injured in Christmas Eve pit bull attack
Lorraine Saylor was pronounced scene and her husband was transported to Pineville Community Hospital with arm and head injuries. They are asking everyone in the Arjay area to stay away from the dog if sighted and call them immediately at 606-337-6174.
The Director General of Jammu and Kashmir Police, Shesh Paul Vaid, said Chhota Noora and his associates were planning to attack an Army convoy on the Jammu-Srinagar highway.
Tantray hailed from Tral area and his death is being seen as a blow to the terror group as he was the key man in reviving the JeM in south and central Kashmir.
Police sources said Tantray was a close aide of Gazi Baba, the slain Pakistani Jaish commander and mastermind of the December 2001 Parliament attack, but had no role in that assault. He was arrested in 2003 for being in touch with JeM militants and was sentenced to life by a POTA court in 2011.
Chhota Noora was granted 21-days parole in 2015, but he jumped the parole and never returned to jail. His funeral was attended by many, including some militants who offered a gun salute.