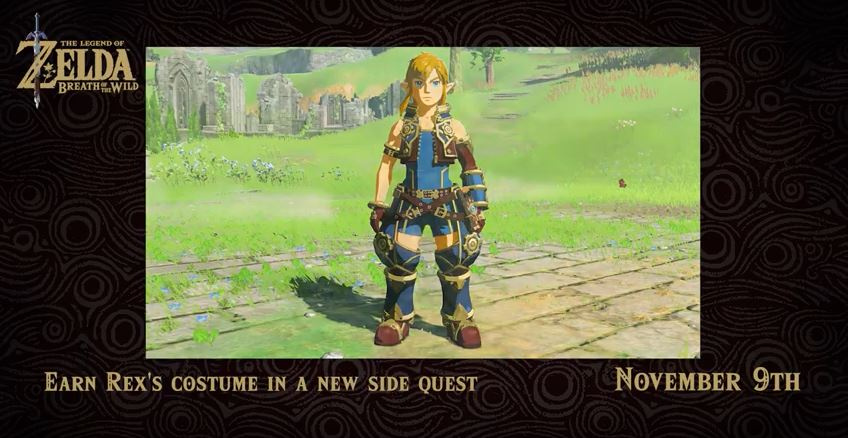 Gamers can pre-order the physical or digital versions of the game bundled with or without the expansion pass. I'm a bit surprised that this game crossed over with Zelda as opposed to the recent Super Mario Odyssey.
After a follow-up on the Wii U, a proper sequel titled Xenoblade Chronicles 2 is now heading to the Nintendo Switch, and Nintendo unveiled some new details about the game in a Direct presentation today. Content also includes an additional adventure with a new side story.
A big news item involves the season pass (or "expansion pass") for the game, which will go for $29.99 and provide players with DLC that will launch between the December launch of the game and the fall of 2018.
In addition to everything we'll be getting in the Xenoblade Chronicles 2 season pass, players of The Legend of Zelda: Breath of the Wild will be getting a special outfit for Link on November 9.
In and out of battle, Blades will have a wide array of support abilities.
Oral arguments on Ezekiel Elliott motion will be heard on Thursday
Circuit Court of Appeals hearing Elliott's appeal, but his status for Sunday's game against the Atlanta Falcons is not certain. A federal judge there granted the union's request for a temporary restraining order for Elliott.
Abilities will differ from Blade to Blade, so selecting different Blades during battles will add a strategy element to gameplay. Hopefully, as a December release, it can make waves late in the year and give Switch owners a new big RPG to sink their teeth into.
Meet Xenoblade Chronicles 2's cast in the new trailer below, featuring a new set of characters in the series!
It will launch alongside a brand new Nintendo Switch Pro Controller and a Collector's Edition. Game Informer has just published a huge interview with executive director Tetsuya Takahashi and have asked them that very question.
A Special Edition for Xenoblade Chronicles 2 includes a 220-page hardbound art book, metal game case, and soundtrack CD for $99.99.
Players can preorder all the DLC now by buying a $30 expansion pass.