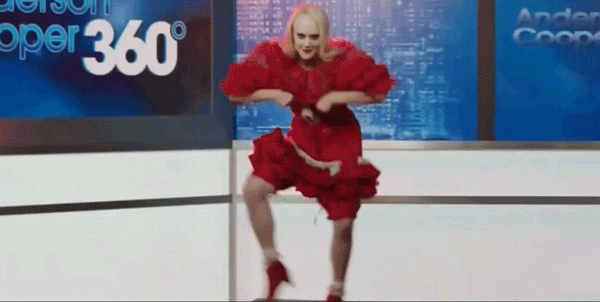 The sketch opens with Anderson Cooper (played by Alex Moffat), commenting on a statement from Conway, and when a producer mentions that she's available for comment, he asks "are we that desperate?"
Similar to the terrorizing clown from Stephen King's thriller that returned to theaters this summer, Conway donned white foundation and red lipstick that traced up her cheeks. "I'll give you a insane, crazy quote".
Cooper begs off, but Kellywise persists: 'I'll give you quote.
"Put me on TV", she said hungrily.
A new Saturday Night Live sketch casts Kellyanne Conway (Kate McKinnon) as Pennywise from IT.
"OK, so, Puerto Rico actually was worse before hurricane Maria and the hurricane did actually blow some buildings back together".
Hamas, Fatah Ink Deal on Palestinian Reconciliation
Hamas has repeatedly refused to disarm and dismantle the 25,000-strong fighting force it controls in the Gaza Strip. It is unclear whether that unresolved issue will delay Abbas' government's return to Gaza.
"I know. Do you want another one?" SNL has McKinnon's Conway try to entice Cooper off a bunch of outrageous talking points that she quotes created to grab ratings for the network, reveals that she's already enticed Rachel Maddow, and turns into Hillary Clinton.
Just when you thought the President's administration couldn't get any scarier.
.
'What'd you do to your makeup, ' Cooper asks the clown-faced counselor.
An officer interrupts the exchange and tells Cooper to avoid talking to Kellywise because "every day she drags someone down into that sewer". As Cooper reaches for it Kellywise bites down hard on his hand, which detaches from his body.
Conway as "It" tries to trick Cooper into having her on his CNN program by showing him his greatest fears - a New York Times headline that Trump won a second term, a headline that he got fat, and Hillary Clinton.