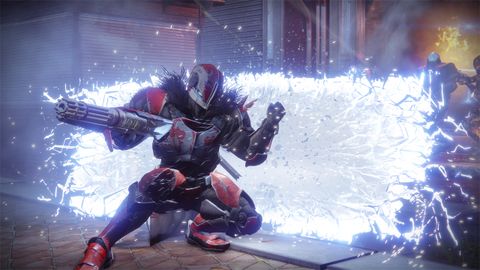 Just a few weeks back, developer #Bungie announced the official schedule for "Destiny 2" beta phase.
So it looks like a weekend filled with gaming for all you folk out there - although having to choose between Rush and the Destiny 2 open beta does feel a little bit like fate messing with all of us.
The beta includes the game's opening campaign mission (Homecoming), a co-op Strike (The Inverted Spire) and PvP modes Countdown and Control. IGN has given all the Destiny 2 fans a chance to glance at the most notable feature of Social Hub. Two multiplayer modes, Control and the Attack or Defend gametype Countdown, will be included in the beta with maps tailored to each mode. The new Hunter subclass can summon a staff of lightning to damage foes while the new Warlock subclass can wield a solar sword. Bungie iterated that "most services and vendors" will go offline, as the studio wants to see a number of players they can accommodate during the phase. The game packs brand new classes which is something you should know about. Progress made in the beta will not carry over to the final game, though participants will get a special emblem of taking part. For other consoles you will have to wait until July 21st.
Lukaku's 'sensational' goalscoring record can deliver success at Man Utd
Chelsea , who were linked to Morata earlier in the year, could now be the man they look at - and are priced at 9/4 to land him. Lukaku had been in contact with Antonio Conte before United agreed a fee and made it clear he was enthusiastic about a return.
Destiny 2 will be released September 6th on Xbox One and PS4, with PC to follow in October.
Playable during the game's beta period will be the game's first story mission where players will first encounter Ghaul and witness the fall of the Tower.
Destiny 2's beta will run from the 21st of July up until the 23rd and can only be accessed by pre-ordering the game.