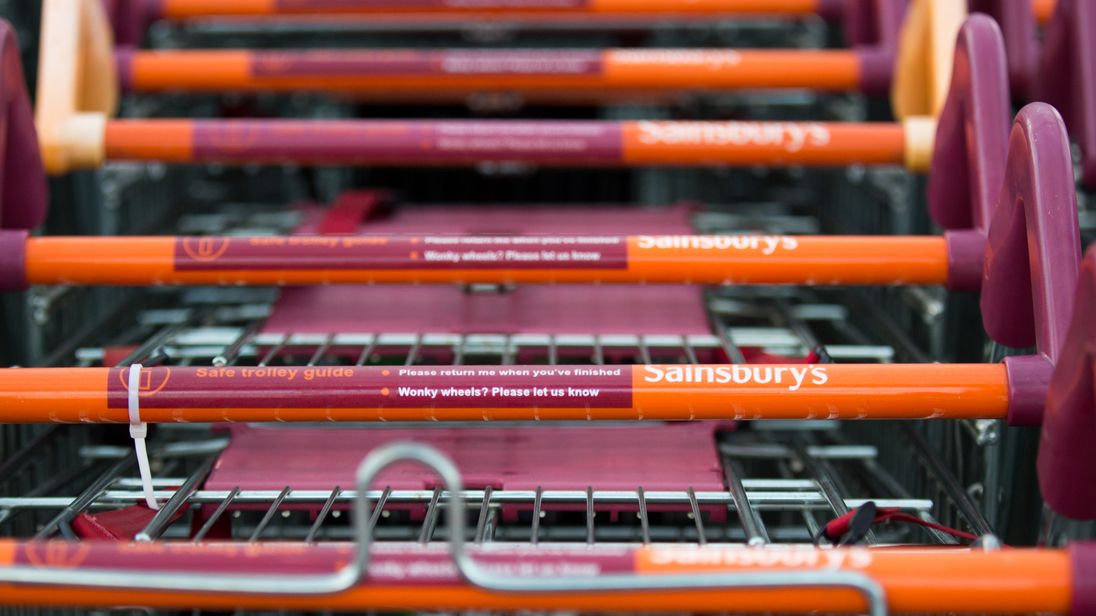 Its acquisition of Argos has boosted full-year sales of J Sainsbury plc by over 12 per cent, though sales at its core supermarket operations continued to slide as the market outlook in the backdrop of Brexit remained uncertain.
Group sales, including Value-Added Tax, surged 12.7 per cent thanks to a robust contribution over the final six months from the Argos business, which the group bought when it acquired Home Retail for £1.4bn a year ago. Group sales increased by 12.7%, from £25.8bn to £29.1bn compared to the previous year.
Chief executive Mike Coupe said the United Kingdom grocery sector was "one of the most challenging, if not the most challenging, in the world".
Looking ahead, Sainsbury's says it will accelerate its plans to open 250 Argos Digital stores in Sainsbury's supermarkets.
The supermarket's pre-tax profits were reported to be at 503 million pounds for the year, a big deficit from last year's 548 million pounds.
Supermarket giant Sainsbury's pulled London's blue chip index into the red after reporting an 8.2% drop in bottom line profits and warning over falling consumer confidence.
Bills decline to pick up 5th-year option on Watkins contract
Watkins' struggle to stay healthy the past two seasons caused the Bills to waffle on the injury guaranteed fifth-year option. Players don't like the franchise tag, and Watkins could view the Bills' decision to decline the option as a lack of faith.
But Sainsbury's chief executive Mike Coupe said its food business remained "resilient in a challenging market".
The figures laid bare the impact of the tough market on its core supermarkets, which saw sales fall by almost 2%, while convenience store sales were up 6% and online groceries lifted 8%.
The news broke earlier this Wednesday that the second largest supermarket Sainsbury was massively losing in the first three months of the year.
Across Europe, the French Cac 40 fell 0.0.6% while the German Dax rose 0.16%. The FTSE 100 group, however, saw its sales rise, helped by last year's acquisition of Argos owner Home Retail Group. "Waitrose is continuing to mop up the top end of the market, enjoying an unbroken run of growth in market share since 2009".
Sainsbury's said it would commit to a further £500 million in cost cuts over the next three years, starting in the 2018/2019 fiscal year, after having achieved around £130 million in the past fiscal year. Amid tough competition, all of the United Kingdoms major grocers have struggled to pass along higher costs stemming from a fall in sterling since the UK voted to leave the European Union.